Bratislava, Slovak Republic
Design of the Pavilion was originated in context of split of Czechoslovakia into two independent countries, the Czech Republic and the Slovak Republik. The aim of the design concept has been exploration of the new entity of the new state.
The hump of the Pavilion remotely resembles several features typical for Slovakia. It evokes a Slovak hill with a wooden cottage on the top, or a hat with a feather, which is a typical element of the Slovak folk costumes.
Basement levels represent something like a Subconcious of the nation. Various objects as symbols reveal  spirit, and milestones of history of this unknown  nation. The individual  design elements were  largely selected in way, to be understandable worldwide.
The concept  was developed based on  the theory of C.G.Jung, to target collective unconscious by using of Archetypes.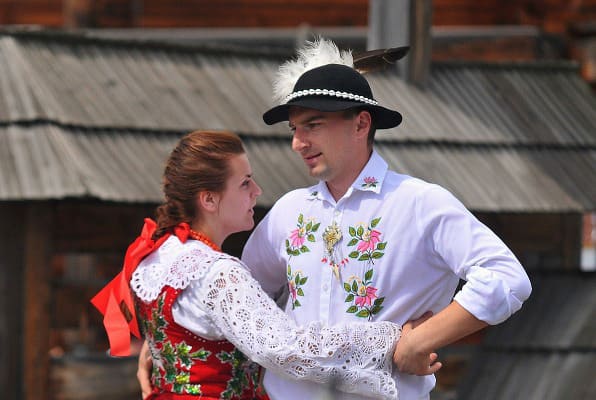 Hat with feather
a typical element of the traditional Goral folk costume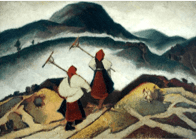 Martin Benka: Two women
painting of the Slovak landscape